Coffee drinkers out there have all seen coffee art, or latte art, at some point in their lives. It is popular for good reason – it looks fantastic, its creative, some are just outright crazily detailed and stunning. Plus, you still get a delicious brew after appreciating it! Many of us have been inspired to try and make coffee art for ourselves, and most have probably failed. After all, coffee art is a skill, and just like any other skill, takes months and months of practice.
There are many factors that go into making coffee art. Besides practice and patience, you also need the right tools for the job. Specifically, the type of coffee cup plays a crucial role in whether your coffee art turns out well or not. Many have tried to use an everyday cup they find at home, but soon realized that it does not bear fruit. Specific kinds of coffee cups exist just to make coffee art, but those can be pretty expensive. Here, we will outline a few features for the best cups for coffee art, and hopefully you can find one that will end up on your social media for all your friends to see.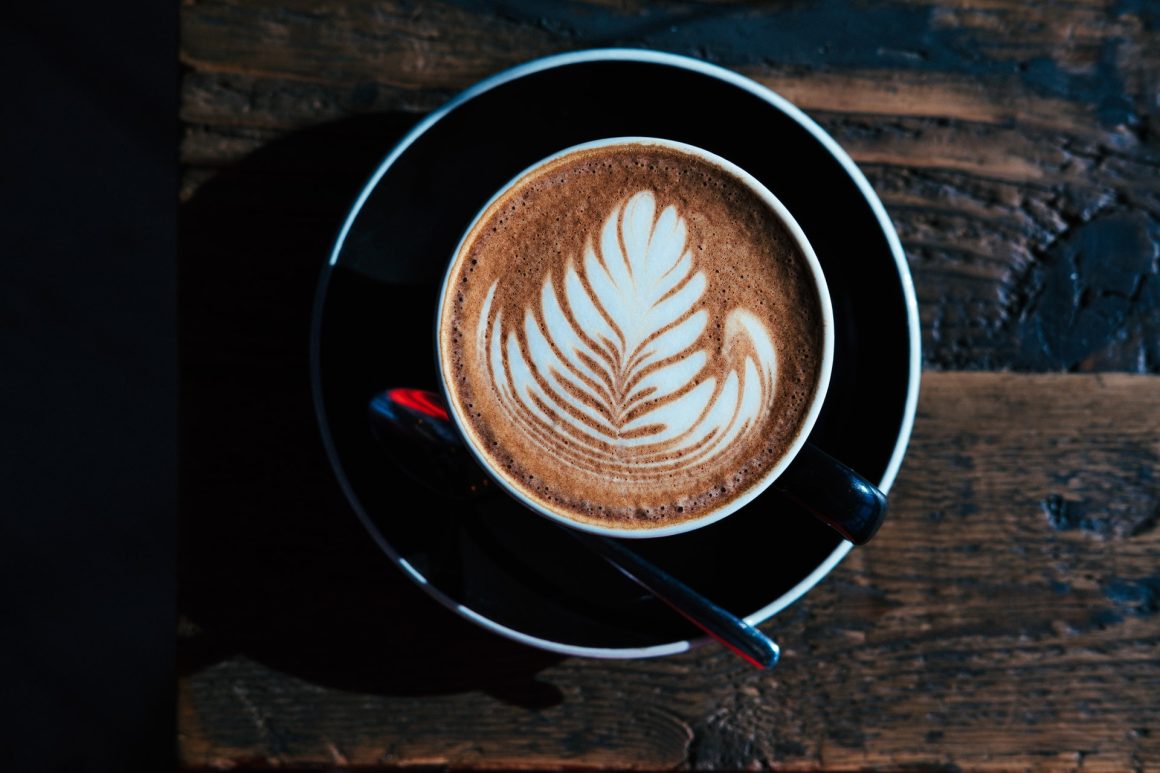 Cups used for latte art should have a wide opening, and moderately deep base. As latte art showcases the design on the surface, you would want a coffee cup that has a big surface area, rather than a small one. This would allow you to draw bigger and more complicated designs on your coffee, giving you more potential and ideas. Plus, it also acts as a safety measure. With a bigger opening, you have more chances to mess up, and fix your latte art. Have too small of a surface area, and any mistake will be harder to cover up, as you would have no space left to draw. Hence, you will find many cafes that do latte art using coffee cups with a wide opening, allowing for more variation of drawings and designs.
Coffee cups should also have a deep enough base, when using them for latte art. This important for the pouring of the milk, which creates the coffee density needed for beautiful latte art. This means avoiding using shallow cups like those intended for expressos, which have a shallow base. When making latte art, the milk is poured from a height, to allow the milk to mix and steep with the expresso. This is necessary for making the coffee the right density and texture, before the actual creation of the art on top. Thus, coffee cups used for latte art should have enough depth for proper mixing of the milk and espresso. Else, you might get the wrong coffee texture, and your latte art will not form, no matter how much you try.
A good coffee cup for latte art should also be made out of a high-quality material. Ceramic coffee cups are very commonly used, due to its sturdy property, while also keeping your coffee hot for a longer period of time. Ceramic is also a popular choice in many cafes, as it is easy to design and comes in many colours. Ceramic cups are usually thicker, in order to be more heat retaining. They are also more resistant to scratches and stains, making it perfect for coffee. However, they can be prone to chips, so be sure not to knock them against hard objects.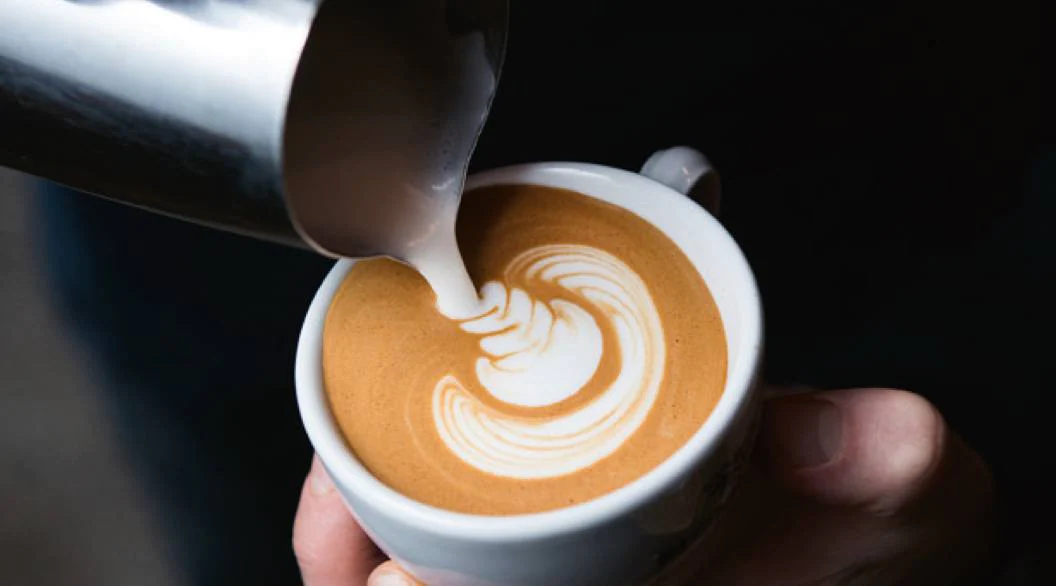 Another popular material used is glass, and you will find them in fancier restaurants and high-end cafes. Glass is also very aesthetically pleasing, and looks good under bright lighting. Most glass coffee cups are double walled, which acts as an insulator to keep your brew fresh for longer. Furthermore, with glass, you can see your coffee as it is being poured and mixed, which can be helpful when learning to make latte art. However, it is trickier to handle and maintain, due to its brittle and fragile nature. Nevertheless, both glass and ceramic are fantastic choices for latte art, based on their design and ability to retain heat. Just make sure to also look out for its structural features, as mentioned above, to ensure that the coffee cup is meant for latte art, rather than an everyday use cup.
Our best pick for a reliable coffee cup for latte art would be the Kruve Imagine Glasses. These coffee cups come in a pair, and are well designed for making latte art. Not only does it have a wide opening, giving room for creative art, but its design also features a spherical inner feature. This allows you to pour your milk in perfectly, setting the base evenly, and mixes the coffee to its best texture, The spherical design is also effective in reducing the chances of spills and splashes! The Kruve Imagine Glasses are also ergonomically designed – double walled glass for insulation, while being slightly curved, providing more comfort while holding them. Additionally, the glass is made out of hand-blown borosilicate glass, which is a high-quality engineered material best known for heat retention. This means that you can take your time sipping your coffee, and not worrying that it will go stale after a few minutes.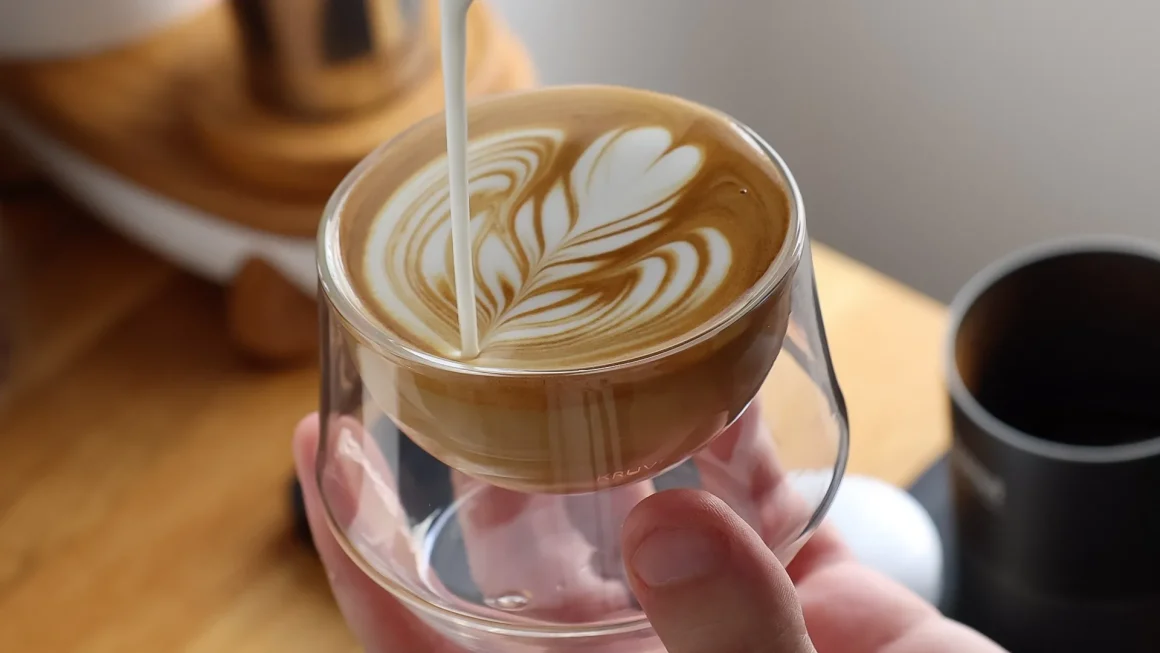 While the Kruve Imagine Glasses are perfect for latte art, they also work well as everyday cups for drinking. Its glass material, coupled with stylish design, makes for a clean and minimalistic looking coffee cup. You can use it for any drink and occasion, or even as a cupping bowl to store hot liquids temporarily. To top it all off, these coffee cups are dishwasher safe! This makes it very easy to clean and maintain, as you can simply wash it alongside your other dishes. The Kruve Imagine Glasses comes in 3 sizes: 150ml/5oz cortado, 200ml/6.5oz cappuccino, and 250ml/8.5oz latte. They come in a pair, which is great for making coffee and latte art for your significant other, or even as a gift to friends and family. Get yourself a coffee cup today that will help you improves your latte art design, and also impress your peers!