London, the city that never sleeps, offers a vibrant and diverse nightlife scene that is sure to captivate business travelers seeking entertainment after a long day of work. From classic pubs to trendy rooftop bars, jazz clubs to hidden speakeasies, London's nightlife has something to offer for every taste and preference. So, let's delve into the exciting world of London after dark and discover the best places to unwind, network, and have a memorable evening.
Classic Pubs and Bars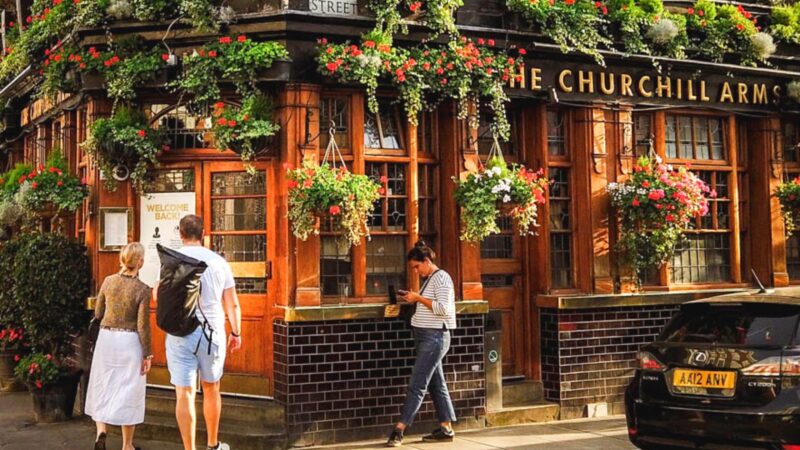 Step into the timeless charm of London's classic pubs and bars, where history, culture, and camaraderie come together. These iconic establishments, such as The Churchill Arms and Ye Olde Cheshire Cheese, provide the perfect setting to relax, enjoy a pint of traditional ale, and engage in lively conversations with locals. Whether you're seeking a cozy nook by the fireplace or a bustling bar with a warm atmosphere, London's classic pubs and bars offer a taste of the city's rich heritage and a chance to make new friends.
Rooftop Bars with a View
Take in the breathtaking beauty of London's skyline from one of its rooftop bars. These elevated venues offer panoramic views that stretch across the city, creating a mesmerizing backdrop for a night of elegance and sophistication. Sip on exquisite cocktails at SushiSamba, located on the 38th floor of the Heron Tower, or indulge in a trendy and memorable experience at The Sky Garden, boasting lush gardens and 360-degree views. Whether for networking or simply enjoying the view, London's rooftop bars provide an unparalleled setting that will leave you in awe.
Jazz and Live Music Clubs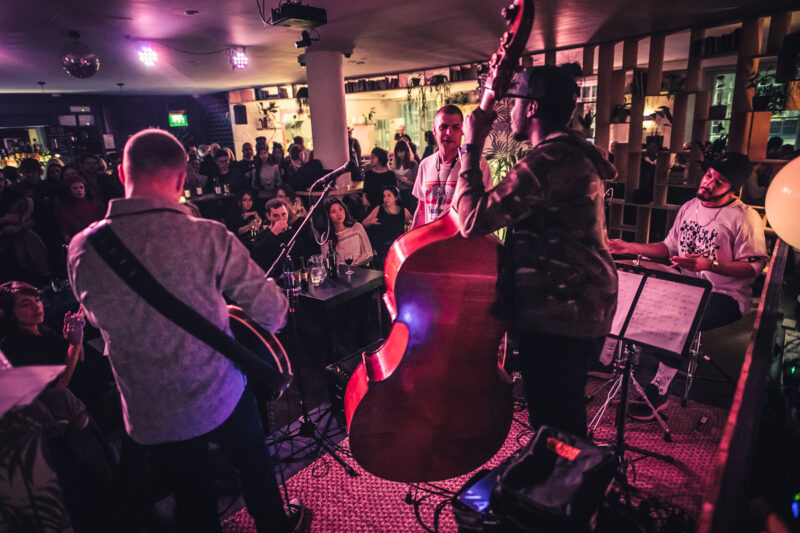 Immerse yourself in the soul-stirring melodies of London's vibrant jazz and live music scene. Renowned clubs like Ronnie Scott's Jazz Club and The Jazz Cafe offer unforgettable performances by talented musicians. Let the smooth tunes and rhythmic beats transport you to a world of pure musical bliss. Enjoy the cultural experience, mingle with fellow music enthusiasts, and discover new connections in a relaxed and intimate environment. London's jazz and live music clubs are a haven for unwinding and appreciating the power of music.
Uncover London's best-kept secrets by stepping into the world of hidden speakeasies and secret bars. Behind elusive entrances and disguised facades, you'll find a realm of mystery and intrigue. From the detective-themed Evans & Peel Detective Agency to the underground station-inspired Cahoots, these hidden gems offer a sense of adventure and exclusivity. Discover unique themes, enjoy expertly crafted cocktails, and share the thrill of being part of an exclusive community of connoisseurs. Just remember, finding these hidden gems is like discovering a treasure trove of unforgettable experiences. A few more gems could be found if you start searching for escorts near me, which could make any of these options more enjoyable.
Theatre and West End Shows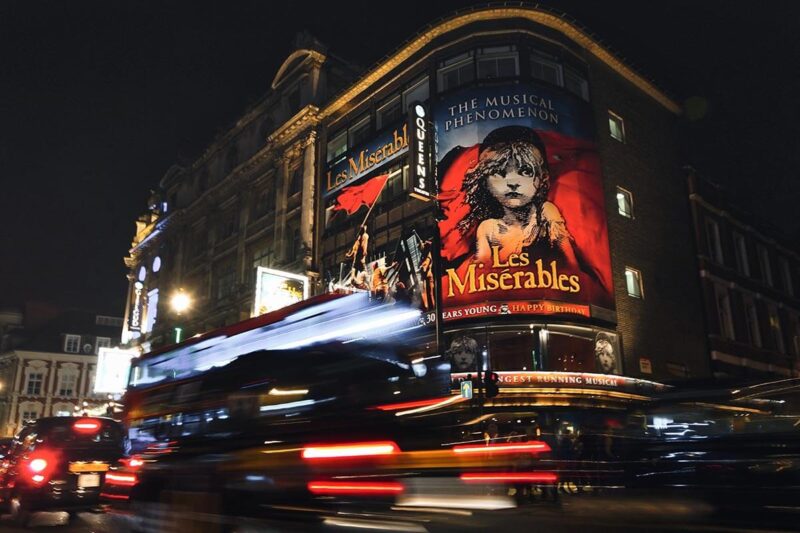 Delight in the magic of London's renowned theater district and West End shows. From timeless classics to groundbreaking productions, London's theaters offer a world-class stage for theatrical brilliance. Be captivated by the grandeur of productions like "The Phantom of the Opera" at Her Majesty's Theatre or "Les Misérables" at the Sondheim Theatre. Experience the enchantment and immerse yourself in the vibrant energy of the theater. Take advantage of intermissions to network, engage in conversations, and share your love for the performing arts with fellow theater enthusiasts.
Night Markets and Foodie Delights
Satisfy your culinary cravings at London's vibrant night markets and indulge in a feast for the senses. From Borough Market's array of fresh produce and international flavors to Camden Market's eclectic mix of street food stalls, these bustling markets offer a tantalizing variety of cuisines. Immerse yourself in the vibrant atmosphere, savor mouth watering delicacies, and connect with fellow food enthusiasts. Whether you're a street food connoisseur or simply seeking a late-night snack, London's night markets are a food lover's paradise.
Comedy Clubs and Stand-Up Shows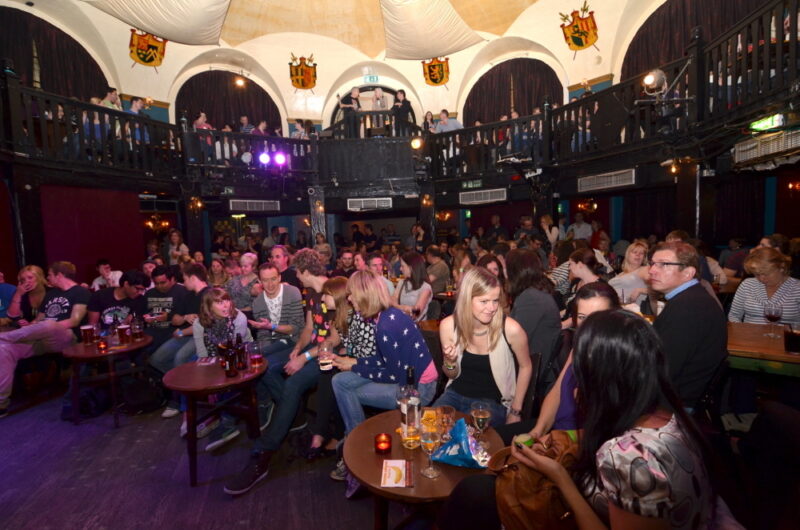 Laugh your heart out at London's thriving comedy club scene, where laughter knows no bounds. Comedy clubs like Comedy Store and Angel Comedy Club showcase both established comedians and emerging talents, guaranteeing a night of side-splitting laughter. Release the stress of the workday and immerse yourself in the contagious joy of live comedy. Share a laugh with fellow audience members and forge connections through the shared experience of humor. Comedy clubs are the perfect remedy for a fun-filled evening that will leave you with lasting memories.
Cocktail Masterclasses
Unleash your inner mixologist by participating in a cocktail masterclass in London. Explore the art of mixology and learn from expert bartenders who will guide you through the process of creating exquisite cocktails. The London Cocktail Club and The Gibson Bar are just a few venues that offer hands-on experiences that blend education and enjoyment. Shake, stir, and sip your way to mastering the craft of cocktail making. It's not just about the drinks; it's about the journey of discovery and the opportunity to bond with colleagues or fellow participants over a shared love for mixology.
Late-Night Shopping and Luxury Experiences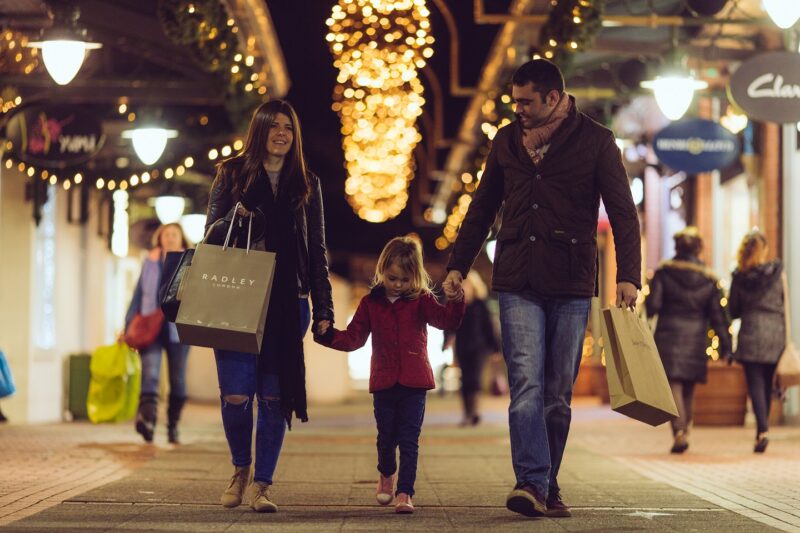 Indulge in a night of retail therapy at London's late-night shopping destinations and luxury boutiques. From the world-famous department stores of Selfridges and Harrods to the trendy streets of Covent Garden and Carnaby Street, London caters to every fashion enthusiast's desires. Discover the latest trends, unique finds, and exclusive designer pieces as you wander through the city's late-night shopping havens. Treat yourself to a personalized shopping experience or immerse yourself in luxury events that elevate your retail journey to new heights.
Dance Clubs and Nightlife Hotspots
Dance the night away at London's vibrant dance clubs and immerse yourself in the city's electrifying nightlife scene. From iconic venues like Fabric to the pulsating energy of Ministry of Sound, these hotspots offer an escape into a world of music, rhythm, and euphoria. Lose yourself in the beats, unleash your inner dancer, and connect with a diverse crowd of partygoers. Whether you're a fan of electronic music or crave the latest chart-topping hits, London's dance clubs are the ultimate destination for an unforgettable night of celebration.
Conclusion
London's nightlife offers an abundance of opportunities for business travelers to unwind, network, and make the most of their evenings in the city. Whether you choose to explore classic pubs, immerse yourself in live music, venture into hidden speakeasies, or dance the night away, London's after-dark scene promises unforgettable experiences and connections. So, let the allure of London's nightlife guide you as you discover the vibrant tapestry of entertainment, culture, and excitement that awaits you in this cosmopolitan city. Remember, finding a balance between work and leisure is key to a fulfilling travel experience, so embrace the opportunities and enjoy the best of London's nightlife.